WELCOME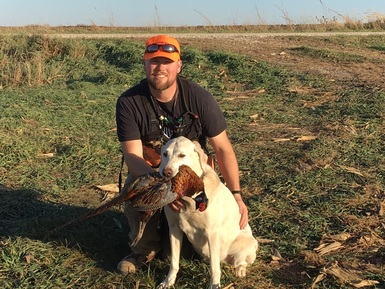 Welcome to Cooperstown Kennels where we strive to produce "Hall of Fame" quality pointing Labradors. We are a small, family owned and operated kennel located on 5.11 acres in Central Wisconsin. We are a licensed kennel and dog breeding facility by the Township of Hansen and the State of Wisconsin. We are home to more Grand Master Pointing Retrievers (GMPRs) than any other kennel in Wisconsin! We are home to Wisconsin's only 4xGMPR who is also a Grand Hunting Retriever Champion (GRHRCH) and an AKC Master Hunter (Teddy). We are also one of only a handful of kennels anywhere that has multiple GMPR HRCH (Hunting Retriever Champion) titled dogs. Our dogs are hunters, hunt test competitors, and loving family companions.
All our dogs are extensively health and genetic tested to ensure quality puppies.
We are all about quality over quantity and will only breed the best. We want dogs that naturally point with style and staunchness, hunt hard all day long, retrieve like a champion and still maintain the good looks, structure, and temperament of a Labrador Retriever. Our goal is to enhance the natural pointing ability in Labradors without sacrificing their retriever instincts and abilities. Additionally, we carefully select our breedings to produce dogs that are high drive in the field, but have the ability to turn it off and relax at home. So, if you are looking for a top-tier pointing Labrador that can hunt hard all day and still be a loving family member then you've come to the right spot; join the Cooperstown Community!
​Thanks for taking the time to check out our website. If you have any questions or would like more information you can reach us at:
Justin and Breanna VanDeHey
5593 Grant Road
Vesper, WI 54489
Phone
:
715-383-3159
Email
:
CKpointinglabs@yahoo.com
Facebook
:
www.facebook.com/CooperstownKennels/
Instagram:
https://www.instagram.com/cooperstown_kennels/?hl=en
YouTube
:
https://www.youtube.com/channel/UCN4G4BzvL0ZL5gZOnzzpn5Q/
Wisconsin Department of Agriculture, Trade and Consumer Protection - Dog Seller License Number: 503288
---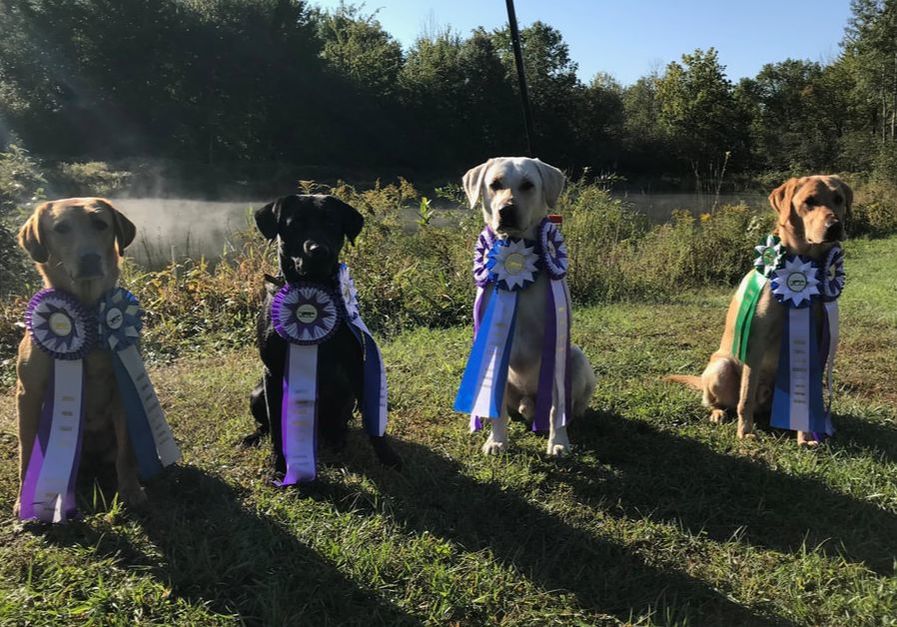 L to R: Beckley, Willie, Lou and Cooper. All four of these dogs are out of our breedings, were trained and handled by Cooperstown Kennels. All 4 are now Grand Master Pointing Retrievers.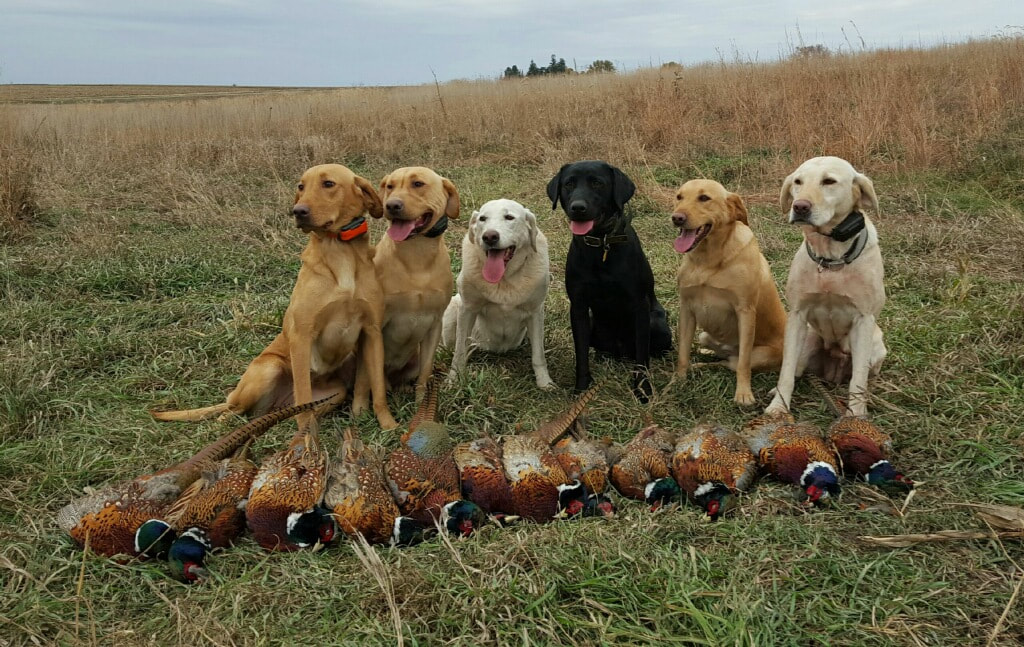 L to R: Beckley, Teddy, Fenway, Willie, Nellie and Mays. Produced a 4 man limit in < 3 hrs during our 2017 Iowa hunt! Good doggies!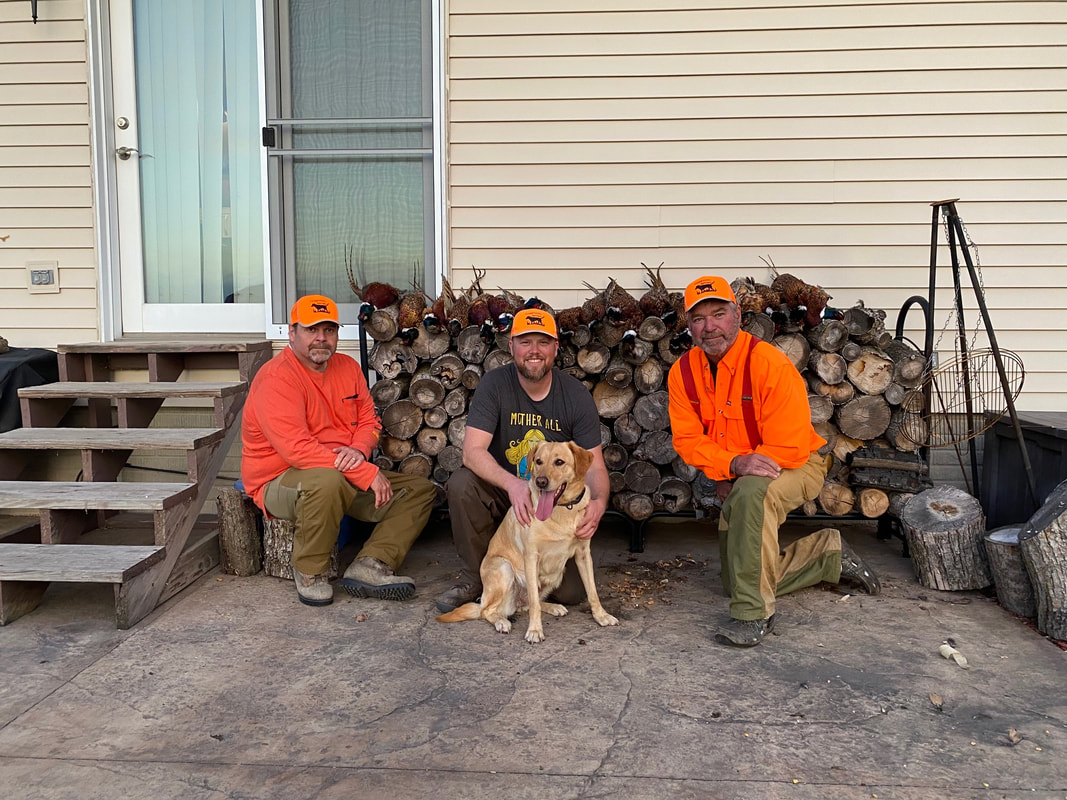 Despite 75F and 40 mph winds, Cooperstown dogs produced a 7 man limit of wild roosters - Iowa November 2020.
Pictures from a few of our hunts. Cooperstown dogs get the job done!